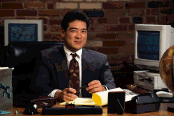 THERE ARE TOO MANY PEOPLE WITH VERY SMALL KNOWLEDGE ABOUT BACTERIA MOLD. IDENTIFICATION, EXPOSURE RISKS, SOURCE, GROWTH POTENTIAL AND HOW IT SPREADS ONCE IT FINDS THE RIGHT ENVIRONMENT.
BELOW ARE FEW QUESTIONS AND WE CAN EASILY ANSWER SOME OF THESE COMMONLY ASKED QUESTIONS. OUR OBJECTIVE IS TO EDUCATE THE GENERAL PUBLIC ABOUT IT'S HEALTH RISKS TO HUMAN.
Q What is mold by the way? Where does it come from?
A Mold is a family of fungus and it exists naturally in